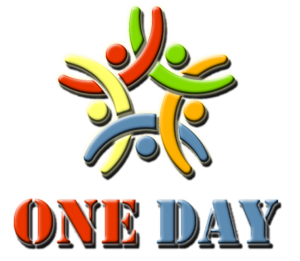 The One Day organization focuses on community building and activation through music, art, culture, and events. We are also creating a new global holiday that celebrates our shared human connection, focusing on the humanity and possibility in our neighbors.
Our mission: Bringing you and me, and communities together in joyous celebration, unifying humanity in our diversity, to create a better world for us all.
Our vision: Humanity rises in a connected world where each person's unique contributions are valued and magnified through collaboration, producing breakthroughs, and new realms of possibility.
Your donation will impact the following:
● Grants for community projects
● Youth music programs
● Heal The World Festival & World Tour
● Global "One Day" Holiday: 3rd Saturday in May
● Virtual Stage
● Community-sourced artwork
● Interfaith Soup Kitchen
● Kindness Alliance: Empathy campaigns, Anti-bullying campaigns, Dialogue dinners
● Women empowerment resources and activities
● Children development activities/workshops/etc.
And so much more…
Your donation will implement real-time solutions to many of the current challenges faced today by
communities around the globe.
Be a part of the solution and stand for healing the world:
●      One ($1) dollar a day, for one year – $365*
●      One ($1) dollar a day, for one month – $30*
●      Or the amount of your choice
*Easy cancellation. Stop donating at any time, with a click of a button.